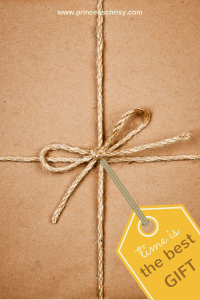 Time.
We never seem to have enough and we all want more of it.
But you know who needs our time the most? Our kids.
Not just sitting in the same room with them while we all do our own thing.
Not sitting in front of the television together.
Quality time. Time where we are interacting, talking, listening, having fun, being serious, sharing joys, hurts, accomplishments, and fears.
This is hard. We have jobs. We have appointments. We have houses to clean. We have friendships to maintain. We have books we want to read. We have Facebook, Twitter, and Angry Birds. The kids have a plethora of activities in which they are involved. There are a myriad things that vie for our attention.
Including our kids.
When Ty starts being super grumpy or super silly, that is an indicator that he needs our attention. Anne is a little easier to read, she comes and sits down next to one of us when she wants our attention.
Just this week, with Mike on 3-11 shift, he came home to eat with Ty and I at lunch break. After he left, Ty said to me, "That was nice. To have dinner with Dad." It wasn't anything earth-shattering, but three out of the four of us were sitting together at the table eating and talking. And Ty not only ate up his dinner, but also the time he got to spend with us.
I try hard to spend time with my kids. Quality time. Not just running around town dropping them here, there, and yonder time. When I do, I usually get such an earful! I can learn more in 10 minutes of quality time with one of my kids than I heard the entire last month of simply being in the same space. The older our kids get, the more they need to know that they are our priority and that we make time to spend with them. The older our kids get, the more we need to be hearing what is going on in their lives. The older our kids get, we need to make sure that we are still a primary influence on their lives, and that only happens when we spend quality time with them.
This is a choice we make; it doesn't happen magically. We choose to make it happen.
And when we do choose to spend quality time with our children, it truly is the best gift we could possibly give them.
Tags: children, kids, parenting, quality time, time