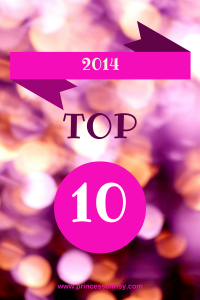 Happy New Year! We made it to 2015! It seems impossible to be 15 years in to the 2000's!
Looking back over the year, there are so many things I have to be thankful for, but here are 10 of the many:
My husband, Mike.
My daughter, Anne.
My son, Ty.
My parents moving in just 5 blocks from us.
A new job crafted just for me, provided by the Lord.
More time with my family.
God's provision in multiple areas of our lives.
New epically uplifting friends.
Ending the year over 20 pounds lighter and 17 inches smaller, despite losing running as an outlet.
And God, who has blessed me abundantly.
Here are the 10 blog posts that you liked the best during 2014:
Why don't you take a moment and make a list of at least 10 things that you have to be thankful for from the last year. And look forward to all the potential 2015 holds!