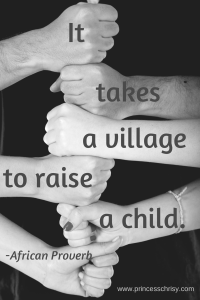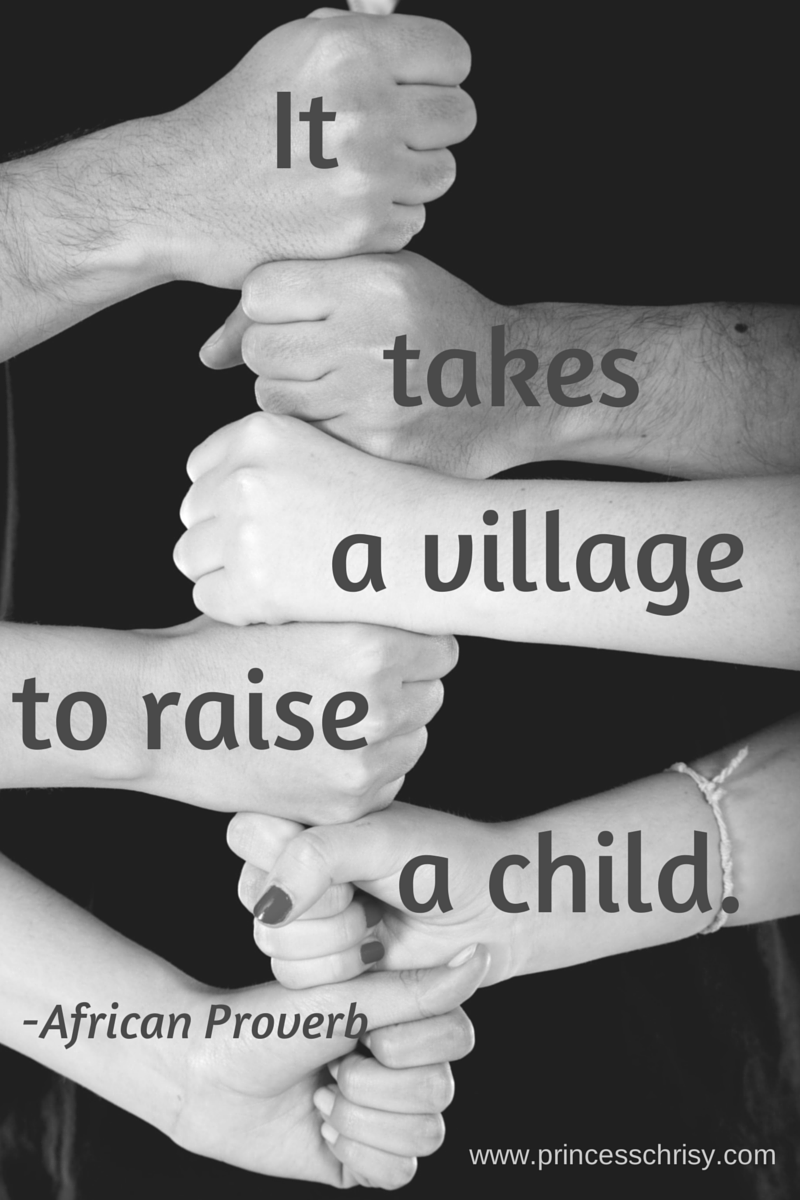 We have all heard the saying, "It takes a village to raise a child," but the question is, in this day and age, is that really happening?
I have always felt that it is imperative to raise our children in community. If my kids do something that needs to be corrected when I am not around, I am terribly hopeful that someone will care enough to correct them. And I am not scared to do the same for others children. It is important that kids learn respect for other adults, and are willing to take correction from them when needed.
It is also important for our children to learn from people whose backgrounds differ from ours; whether that be culturally, generationally, or whatever. When they are only influenced by their immediate family, they don't get the opportunity to learn diversity and understanding.
In previous generations, this happened more readily because community was built in neighborhoods and churches. But with the busyness of life, two-income homes, sports and other things that take families away from their neighborhoods and church activities, it makes it harder to build real community.
But we have to make it happen.
We need it. Our children need it. Our world needs it.
We must battle against the individuality that shuns community. Yes, our children are individuals, but they don't live in a vacuum. They live in a world filled with other people, whom they can learn much from, if they are taught to do so. And we weren't created to be on our own. Rather, we were created to live with one another, to love one another, to encourage and learn from one another. And this only happens when we live together in community; when we learn what it means to deal with people who aren't like us. And sometimes who we don't like. But all of this works together to help us grow into the people we are meant to become.
Do yourself, your kids, and the world a favor, raise them in community. Expose them to other people who can help them grow in all areas of their lives.